BK is epic. I've never really enjoyed trainers and groups but somehow Ben and his team make it awesome!
I joined BK Athletics about one month ago after evaluating other crossfit and regular gyms in the Fairfield area. Ben creates a welcoming atmosphere for members of all levels of physical ability. The programing is challenging and effective. The gym has individual workout stations set up that are spaced several feet apart and has the equipment located in the station. For anyone looking for a new gym whether you are familiar with CrossFit or not…BK Athletics is the smart choice!
Ben Kelly is a great guy to train with. From the very first assessment session to the weekly sessions he designs to help you succeed in achieving your goals. Positive attitude = positive results. If you are considering a trainer, I highly recommend you speak with Ben.
BKAthletics has changed my life. 40lbs lighter and having reached my goal of getting back on the slopes, fit into my ski clothes and strong enough to spend a week skiing Banff in the Canadian Rockies.

Ben, Diego and all the talented and amazing coaches have made this possible.

A true community, everyone here is supportive, encouraging and motivating.

I stepped outside my comfort zone and started a journey that has become a passion.

I can't thank you enough!



Coming up on my two year anniversary with BK Athletics, and I feel better physically than at any other point in my life. Ben and his coaches have made me stronger, fitter, and more agile than I could have ever imagined possible. Like many thinking about starting CrossFit I had concerns about injuries while lifting weight and performing gymnastic movements, and as an Emergency Medicine physician I may have been more dubious than most. I had seen and treated injured athletes from other gyms, so I did serious research before choosing BK Athletics. My concerns for injury were quickly forgotten as I worked with the coaches and saw how carefully they trained beginners and cautiously advanced athletes with weight and technique. All of the workouts can be modified for the athletes level of skill. At no point have I ever seen a member asked to perform a movement that they are not able to comfortably complete. I can say with confidence that you can safely become the fittest version of yourself at BK Athletics.
I've recently joined BK Athletics after assessing many options local to Fairfield. BK won out for a few reasons, the most important of which include the culture of the gym athletes and staff (I can't stress enough how important this is, and it's either very good or it's just not) the quality / cleanliness / availability of the space and equipment, and the expert coaching. Ben Kelly has developed a business that is welcoming and safe for newcomers to the sport while as a training ground for more experienced athletes looking to improve.
I'd like to take a moment, like others, to thank you all for enouraging me, making me smile and overall making me a better person through BK. It's not easy feeling athletic after four children, but I'm headed in the right direction.
Kudos to you all!
Thanks Ben Kelly, coaches, friends, 5:30 am-ers!
I have been a member of BK Athletics since February 2014. As a mother of two awesome young men (13 and 16years old), exercise has played an important role in keeping me strong and energized to keep up with them
I attend the noon Beat with Sophie and I have lost weight and gained some muscle. My goals are to continue to grow stronger physically and mentally through training and consistently attending classes. I am also training for the CT Challenge 2-day bike ride, 135miles in all. BK Athletics has made me a stronger biker on the hills out there and there are a few indeed
I love the encouragement we get from the trainers, the camaraderie of fellow BK Athletics members and look forward to continuing on this path
Love Love Love this gym!
"It took me a year to make the call to Ben and I so wish I had done it sooner. My main reason for not calling was fear. Fear that I wasn't in shape enough to even attempt something like CrossFit, fear that I was too old and would get injured, fear that it was an elite club I'd never belong to. Finally, my 40th birthday rolled around and I hadn't reached my weight goal. I bit the bullet and called Ben. What can I say? CrossFit has changed my body, mind, and life. That was 3 months and 21 lbs ago I used to punish myself with long, daily workouts. I used to ride an emotional eating roller coaster."
But then I met Ben. He sat me down and told it to me straight. "You can do this but you have to get your eating habits cleaned up and you need to stick with the program."
The first 30 days were hard. I started the Paleo diet which made me pretty grumpy and I didn't particularly enjoy the on-ramp. I felt like I was marching in place and all I wanted to do was run away as fast as I could from my old body.
But Ben kept pushing me on, "just stick with it, you'll see a change."
And I did stick with it. I'm doing the Paleo diet 80:20 and I do Crossfit Elements three times a week.
I have never felt or looked better in my life. I'm holding myself back from saying how empowering and amazing this program because I don't want any would-be athletes to roll their eyes like I once did. But it's life changing.
Of course, I'm just starting out and I still have that fear that I'll never get to the next level of CrossFit but it's a good kind of fear, a motivating kind of fear"
"I haven't felt this good in years, and never had fun working out before. In the past working out was something I did because I had to( and I did the bare minimum), now I look forward to it every day. I finally feel like I have reached the point where I can really push myself and there is so much I want to be able to do and it will all happen in time. I still battle some nagging injuries but work around them ( and that was something I never did in the past ) 5 years ago if my shoulder hurt I wouldn't go to the gym at all, now I'll work everything that doesn't hurt ( which some days isn't much, but by doing what ever I can , I know I've prevented a lot of injuries"
BK and the excellent coaches at BKAthletics will help you establish a more fit body and mind. Great community of smart people!
Great class. This is the second time I've dropped in and the facilities and people are great. I will be back the next time I'm in Fairfield.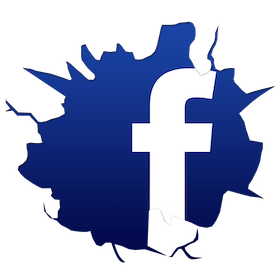 Best gym experience I have had. Their Beat classes are fantastic for those of us who have a lot of room for improvement in our fitness, and it is inspiring to work alongside some of the fantastic athletes that you see there regularly. The coaching staff is extremely helpful and focused on helping athletes improve their performance and safety. Only negative is only one shower in the men's room, which makes a bit of a crush to get to the train in the morning :) Highly recommended.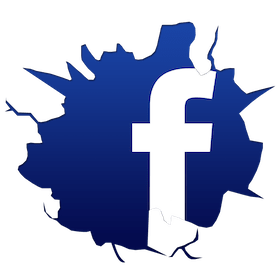 Been going for years. It really rem8nds me of gym class as a kid and how much I have missed it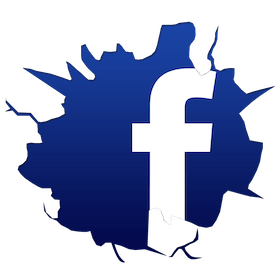 BKA is a welcoming community of awesome well-trained coaches and dedicated people of all ages committed to fitness and healthy choices in life. I've been a part of this great gym for 2.5 years and I look forward to the next session the minute I finish the last. You owe to yourself to check it out.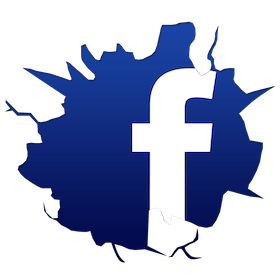 Ben and his staff are outstanding, the facility is as top notch as the coaches!
Just dropped in for a thanksgiving work out and had a great time. The facility and coaching staff are great, would definitely recommend it to anyone interested in a CrossFit experience.
This box is AWESOME. Highly competitive athletes, attentive coaching staff, the way that CrossFit gyms are supposed to be. Thanks for letting my drop-in from LA guys!
Awesome coaches, great atmosphere, and a very well equipped box. Will be back again to throwdown.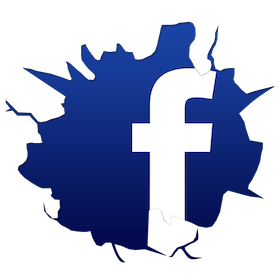 Bar none.. My favorite place in CT. A+ facility and coaches.