Build A Foundation With Our Youth Fitness Classes
Don't wait until its too late to build your child's fitness level. At BKAthletics, we offer exciting and efficient Youth Fitness Classes that will teach boys and girls in Fairfield the basics while instilling in them a love for exercise and the feeling of accomplishment it offers.
Our Youth Fitness Classes are broken into two levels, both featuring comprehensive instruction from our coaches.
Youth Fitness Classes At BKAthletics Include:
Level 1: Ninja Fitness

Our Ninja Youth Fitness program is a fun developmental program where we mix exercise games with a workout that is well suited to the age and capabilities of the class. We teach correct body weight movement patterns & instill a solid understanding of foundational skills, including:
Squatting
Pressing
Pulling
Throwing
Running
Jumping
As well as establishing a lifetime love of fitness. All levels are welcome!
Level 2: Sport Performance

This program builds on the foundation of bodyweight movements. We teach proper progressions by building absolute strength performed in a controlled, safe, manner. One cannot disregard the need for our well-designed progression as a supporting mechanism for long-term athletic development.
As teenagers advance in the program, we introduce the skills of speed, strength & Olympic Lifting (Snatch, Clean, and Jerk).
Our Sport Performance Program includes strength and conditioning with:
Agility
Barbells
Kettlebells
Dumbells
Ropes
Sandbags
Balls
Rowers
Bikes
Running
The progression of each individual in this program is determined by their attendance, understanding, development & sound execution of the movements. We aim to boost self-esteem & confidence in our teens, making them well rounded & resilient & able to tackle any obstacle thrown their way.
Before participating in either program our athletes take a comprehensive Fitness Assessment. These assessments allow us to understand the best starting point for and most effective training possible. For more information about our assessments click here.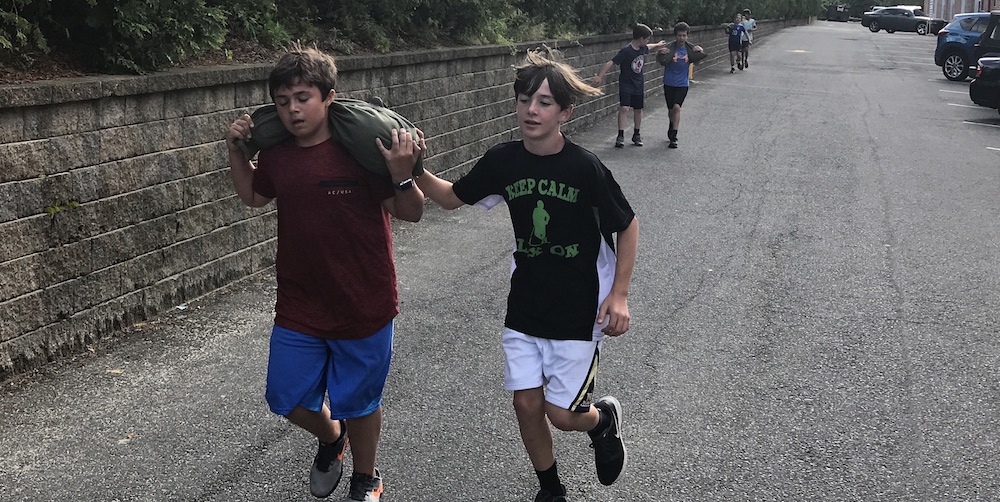 Give Your Child A Strong Fitness Foundation - Sign Up Today!
We're excited to show you what our Youth Fitness Classes at BKAthletics are all about. Simply fill out the form on the right side of this page for more information and we'll take it from there! We proudly serve the Fairfield and Westport areas.