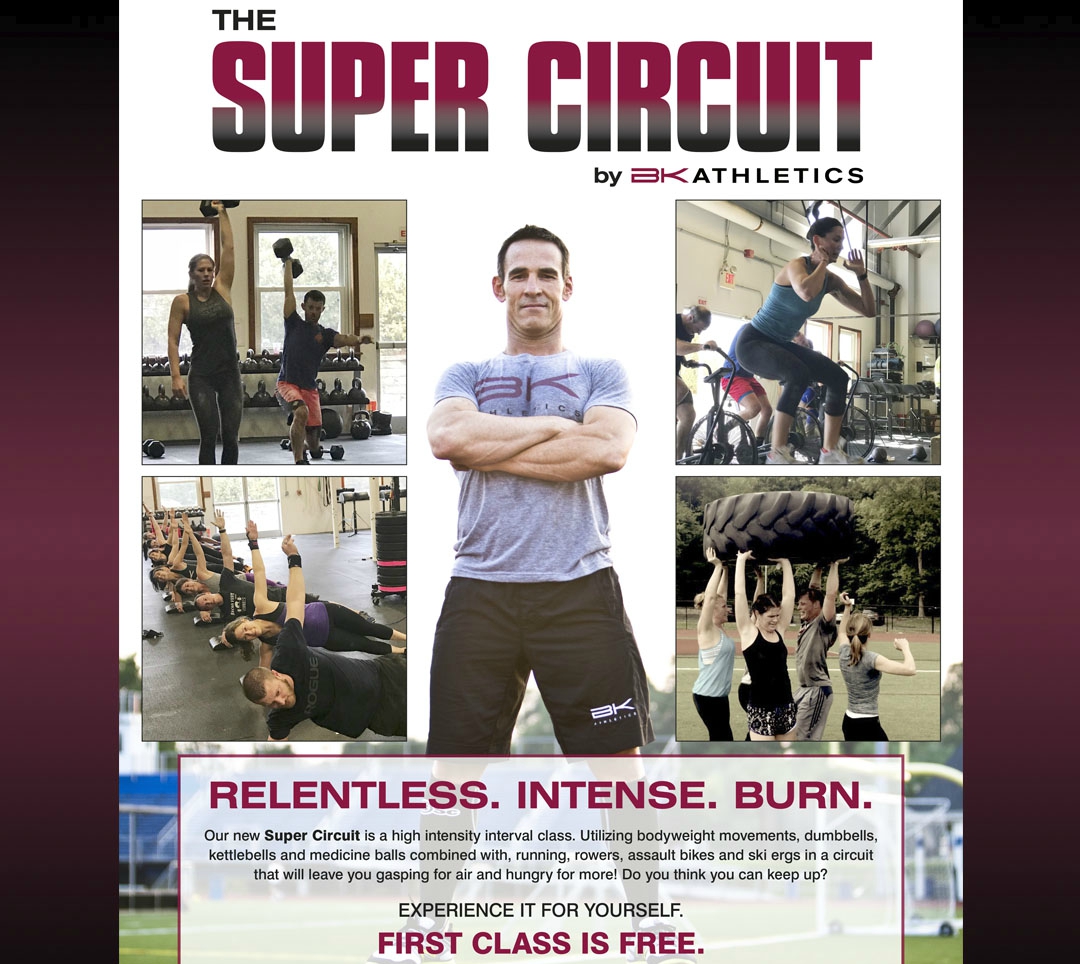 Are you looking for the best total-body workout in town? Then you've come to the right place.
We're proud to introduce THE SUPER CIRCUIT a High Intensity Interval Training (HIIT) class brought to you by BKAthletics!
This class has got it all. When you take on THE SUPER CIRCUIT, you'll push yourself through a workout utilizing bodyweight movements, dumbbells, kettlebells, and medicine balls combined with running, rowers, assault bikes, and ski ergs. This circuit will leave you gasping for air and hungry for more!
To get started with your Free Trial Class, Click Here or give us a call at 203-550-0041 today!