Group Fitness Classes at BKAthletics
Get fit with our Comprehensive Fitness Class – CrossFit. Our program is constantly varied, meaning the workout is different every day.
But Can I Do CrossFit?
The answer is yes. Everyone can do CrossFit regardless of age, injuries, and current fitness level. The workout of the day (WOD) can be modified for each person to help him or her safely become fit and healthy. Anyone from beginners, to older folks, to people with health issues or injures to advanced athletes can perform the same workout but in a modified version.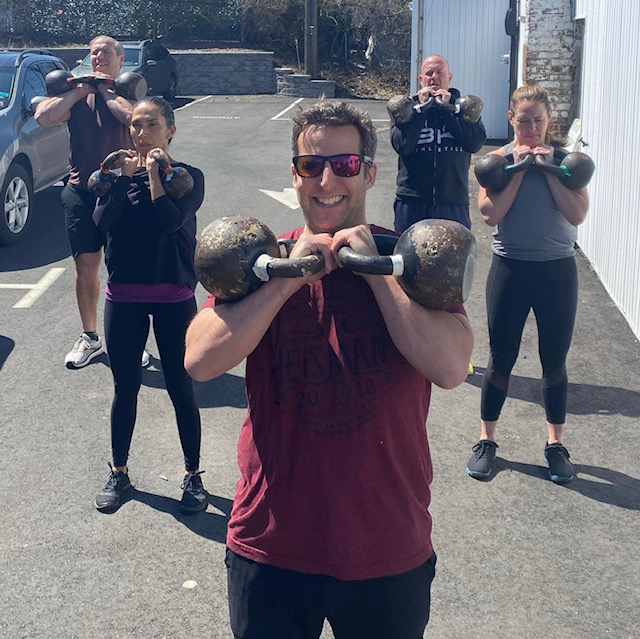 WHY BKAthletics?
Because, at BKAthletics, we offer a LifeStyle. A lifestyle based on:
Exercise
Nutrition
Sleep
Supplements
Rest
It is the COMBINATION of all 5 of these elements that are the key to LONG TERM HEALTH and WELLNESS… Looking good and feeling good!


Our program focuses on 10 key elements that define Fitness:
Speed
Agility
Balance
Coordination
Strength
Stamina
Accuracy
Endurance
Flexibility
Power
Other Fitness Routines tend to lean on one or a few of these parameters, like Soul Cycle, Yoga, or Strength Training alone, to name a few. At BKAthletics we use all 10 of these broadly speaking, which makes it hard to argue with which will give you better results to being truly fit.

With Our Workouts, the Magic is in the Movement
We emphasize and are diligent about Form/Mechanics of each movement, therefore substantially decreasing your exposure to injury. We use Functional Movements that are Safe and Effective, similar to movements you use in the real world. Every day you bend down, pick things up, put things over your head, squat down and stand up, run after your kids, or jump over an obstacle. Our workouts include all of these movements because they improve your function in everyday life and help reduce injury.
At BKAthletics our program can be used to help you reach your Goals – from getting healthy, to weight loss, to get leaner, firmer, stronger, and better performance in the gym and Life! Our program works for Everyone – whether you're a beginner and just starting out, or someone who is experienced and has trained for years.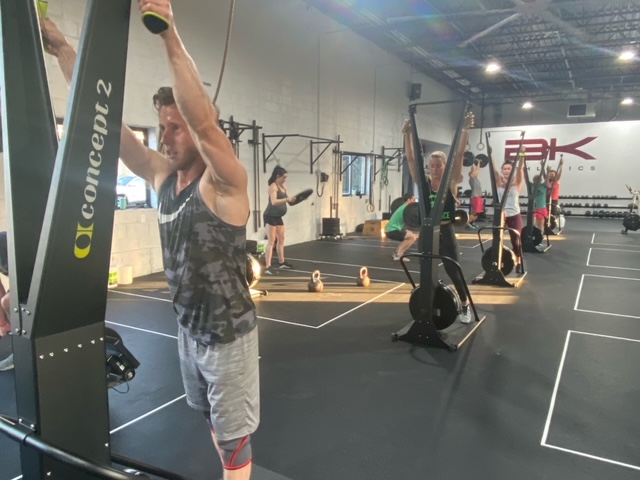 OUR COMMUNITY
BKAthletics has been around since 2008 and during this time we have developed a strong community of individuals from all walks of life. We support one another and are all sharing and living a common LifeStyle – getting Healthy and Fit!